Giocam Peruvian Cotton
Dresses & Jackets
This cotton is pre-shrunk & machine washable, just let it hang to dry!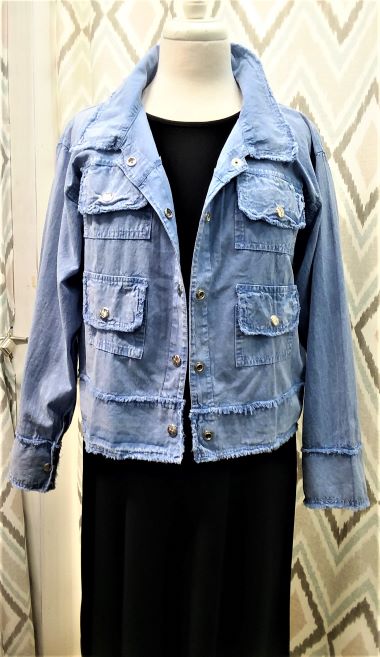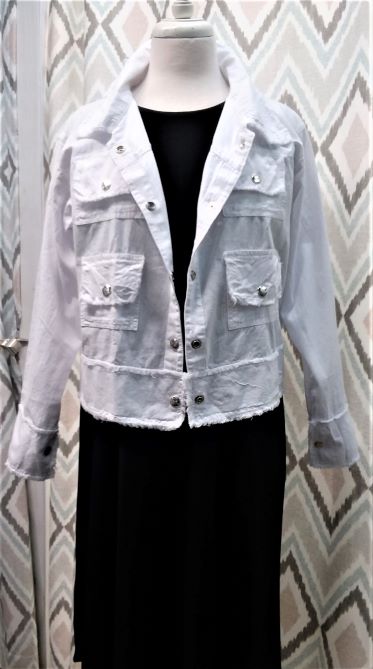 Pictured far Left,
the "Stephy " dress
comes in White & Light Jean.
Mid-Calf length $65

Left, the "Malu" Dress,
a knee-length version
of the "Stephy" dress. $55
Currently in White only.

Both dresses come in sizes
Small through XL
and have a ruched elastic back, as seen at right.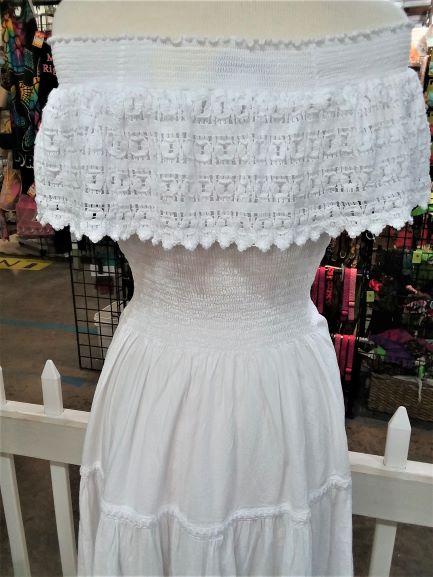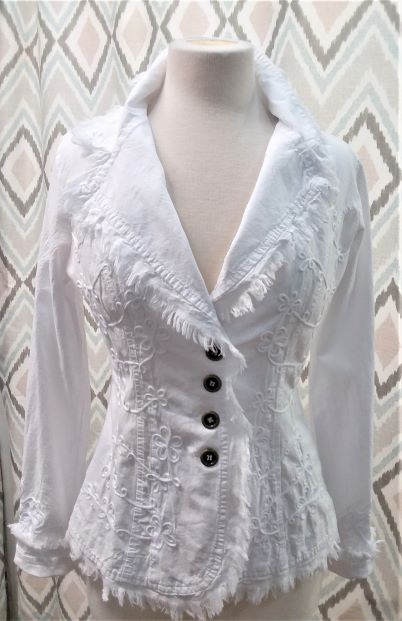 The very popular "Gio" Jacket, styled like a jean jacket
but lighter weight! Snap closure and waist length. $49
Available in sizes XS to XL (fits generously)
Available in White, Aqua, Light Jean & Coral!
The "Hawaii" Jacket! A more fitted jacket with lots
of embroidery & 4 button closure. $65