Valentina Tops in sizes Small, Medium, Large, XL and 1X
$45.00 each Machine washable & great for travel because they do not wrinkle!
"Blue Ribbon"
SKU 16453-2
pairs beautifully with the Royal Blue Skirt or Palazzo Pants
(& Black, of course!)

Bright waves of color adorn this top, so we call it "Ocean Waves!"
SKU 22448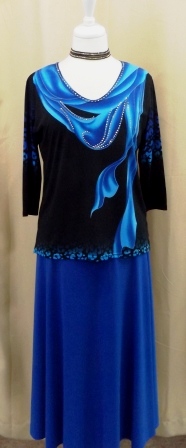 So many beautiful colors in this top;
I call it
Bright Vase!>>
SKU 20038-1
<<Valentina Ankle Pants $49 each
sizes Small, Medium, Large, XL & 1X
6 colors available:
Black, Red, Grey, Royal Blue,
Navy & Dark Brown
A slender leg in crisp, washable fabric!
"Butterfly Kisses"
SKU 19798
perfectly describes this top!
Wear it over Black or White or even the Red Magic Skirt
or Red Flared Skirt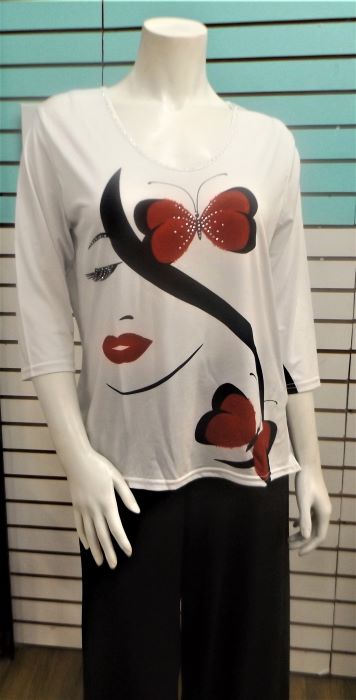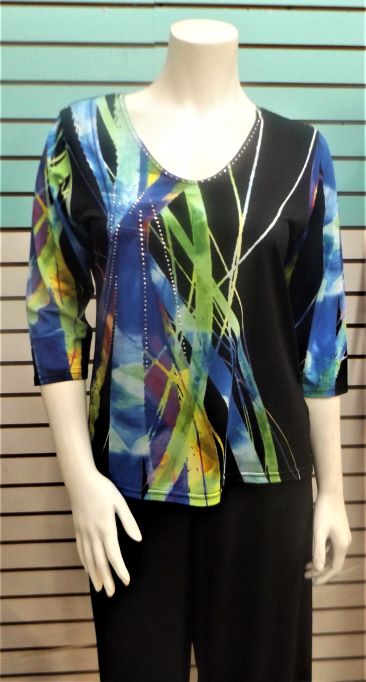 "Blue Forest on Black"
SKU 19796-3
can be worn with the Royal Blue Ankle Pants or
the Lime Green Magic Skirt (& of course, Black)
"Blue Aquarium Coral", below,
SKU 19832-2
has such movement to it -
wear over Royal, Black or even White!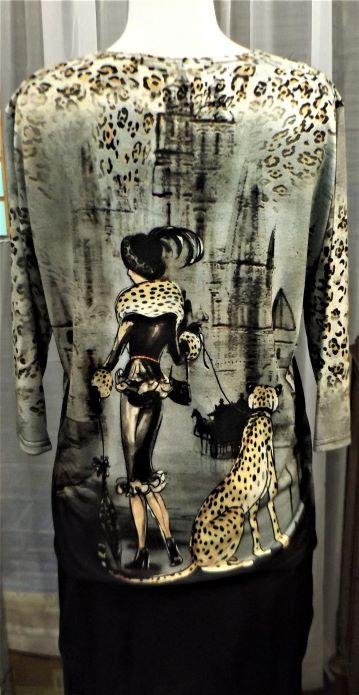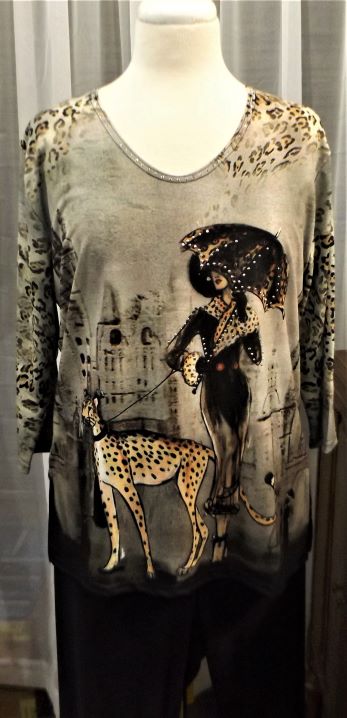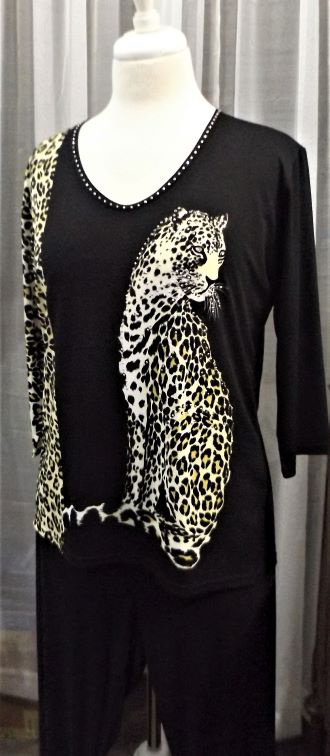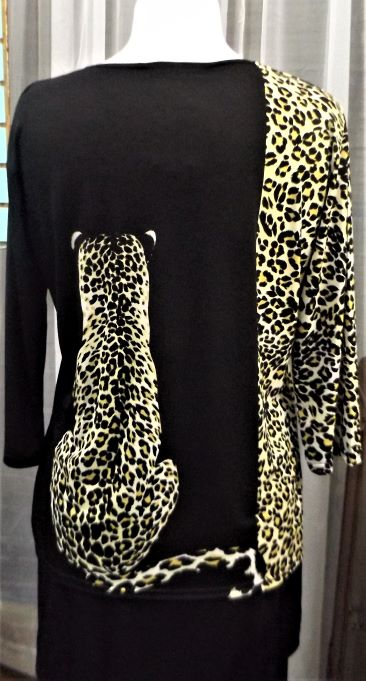 2 Favorite Tops back in Stock!!
Lady with Cheetah & Leopard with Attitude!
SKU 5859-7 SKU 4214-1

<<This is a throwback to the show Laugh-In
from the late '60's!
"Goldie Hawn" is walking and shopping!
SKU 20220
The "Geisha Girl"
top
SKU 20035-1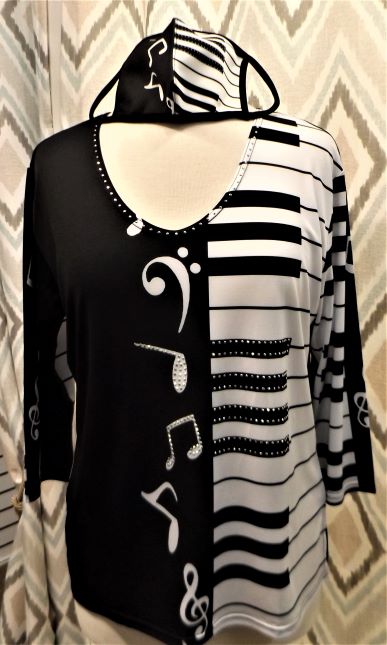 New "Piano Keys"
Top SKU 21438,
shown with
Matching Face Mask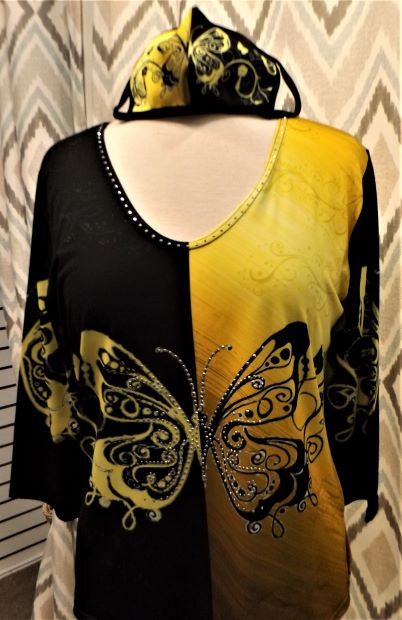 New "Black & Gold Butterfly"
SKU 19965
shown with Matching
Face Mask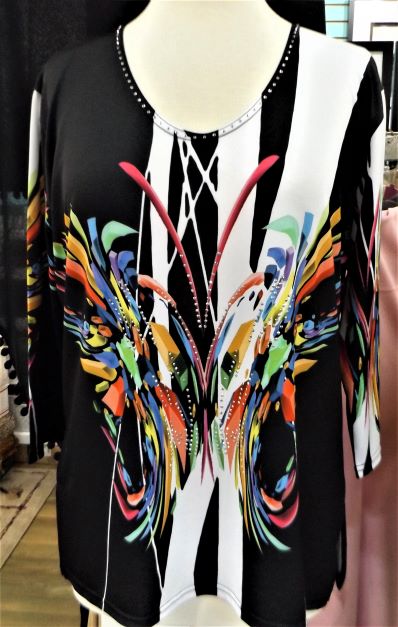 "Pastel Feathers" float effortlessly on this top.
SKU 22055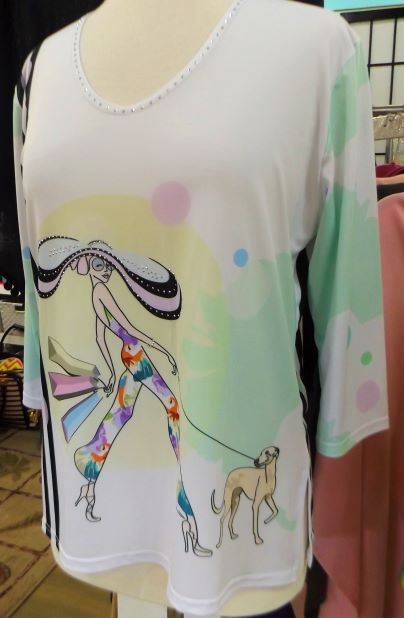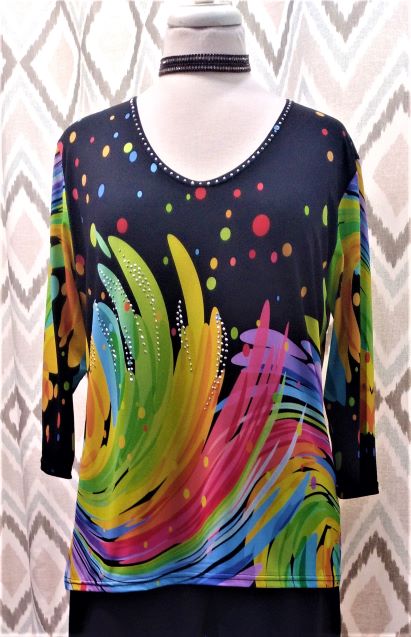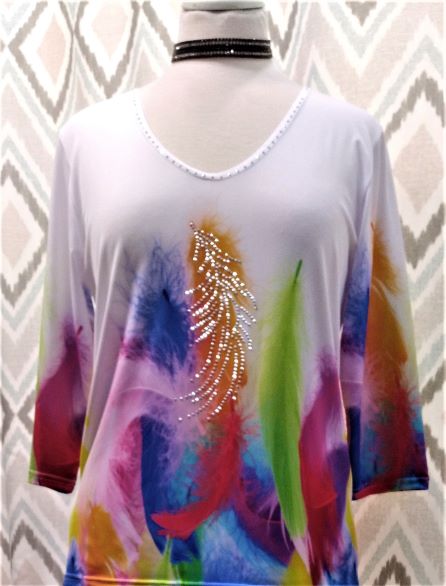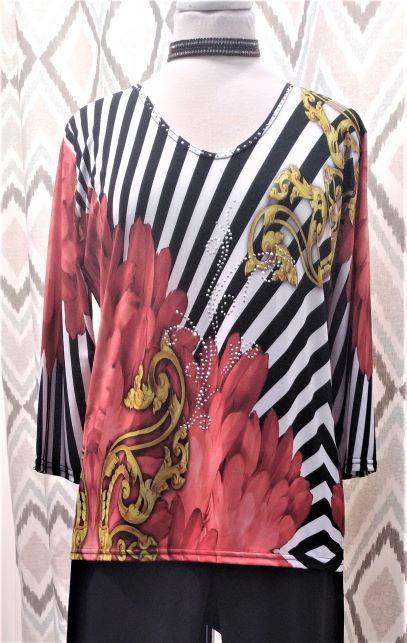 Stunning bold pattern, this
top makes a real statement!
"Red Caesar" SKU 22026

Light & airy is the
"Pastel Feathers" top.
SKU 22055